ARDAP - Application in the animal environment
Vermin free zone
Ticks and fleas often infect not only the cat or dog itself, but also the surrounding area such as sleeping areas, baskets, etc.

Therefore, treat these areas in any case with the effective and reliable products from ARDAP for the animal environment.
ARDAP - Products for use in the animal environment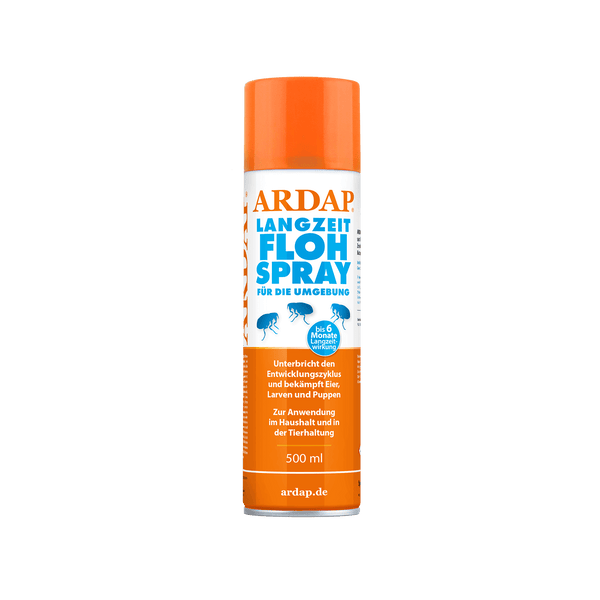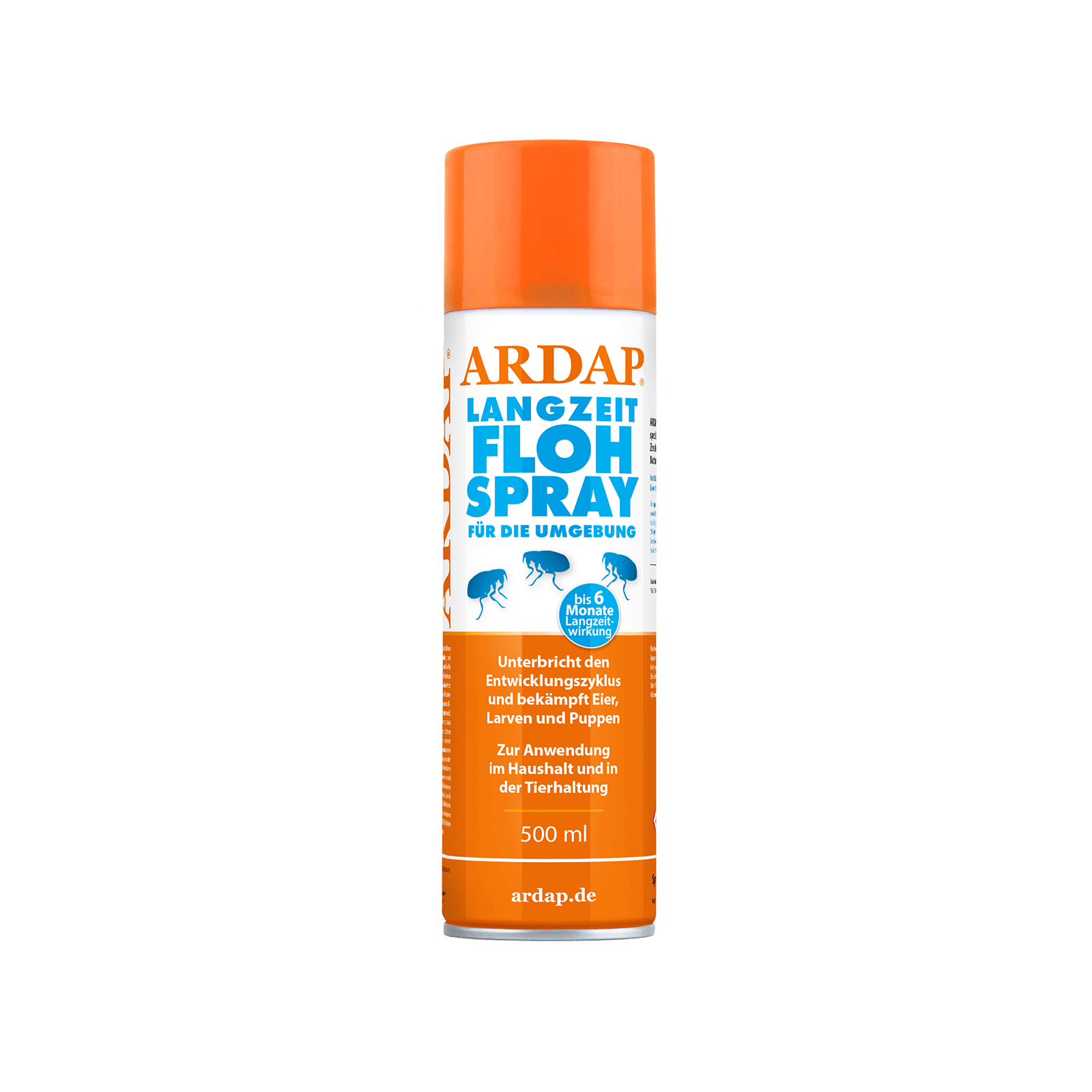 ARDAP Long-term Flea Spray
Ideal complement:
With the ARDAP Long-term Flea Spray you spray objects and surfaces occupied by fleas and other vermin, such as pet baskets, blankets, scratching trees, hard-to-reach places in animal dwellings, and much more, in a targeted manner.
The one-time spraying enables a reliable permanent effect of up to 6 months.
Share your experiences with us!
Become a fan now: